You've been hired to run a factory that makes totally harmless robot vacuum cleaners that just want to clean every human household…
What could possibly go wrong?
CONSTRUCT AWESOME FACTORIES
Snap puzzle pieces together to make awesome factories that are fun to plan, build, and run!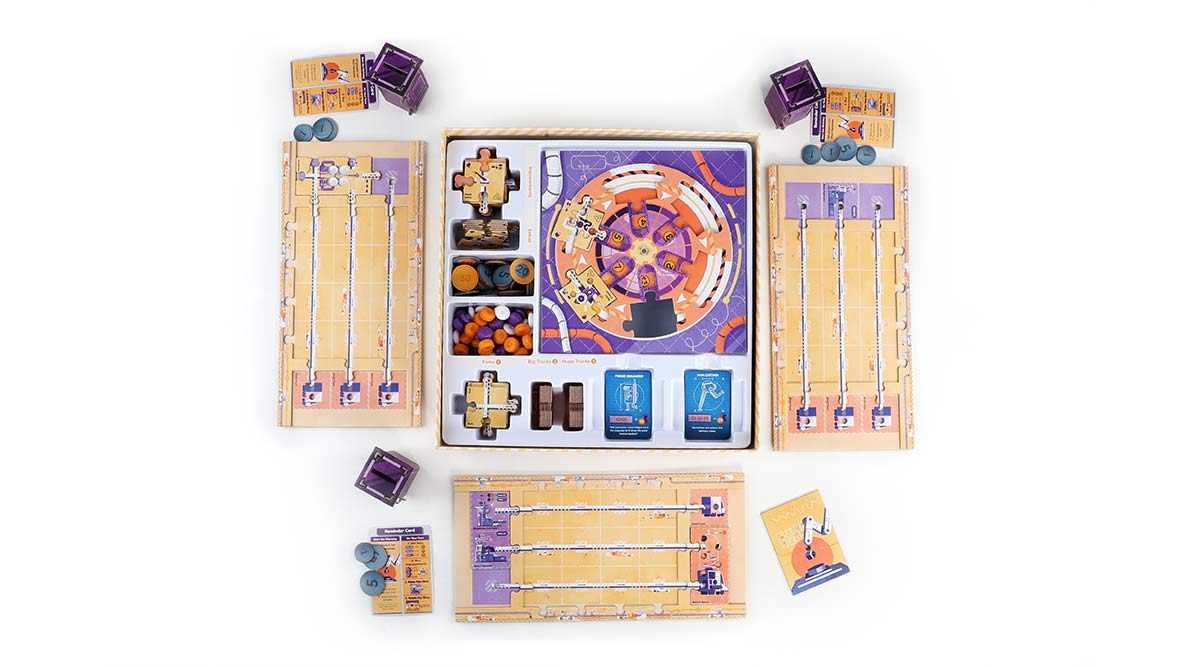 PLAY RIGHT IN THE BOX
Most pieces stay in the box, making setup easy and lightning fast.

ROTATING SHOP WHEEL
The shop wheel rotates each turn, changing which improvements you can purchase and can even drop them into the box!
AR APP
Optional augmented reality app helps teach the function of each improvement. Just point your phone and watch!

PUZZLE PIECES
Use 12 different types of jigsaw piece-shaped improvements that snap together to build your factory.
BOTS
3 adorable models of TIDYBOTs to produce and sell in your factory. Guaranteed* not to take over the world.