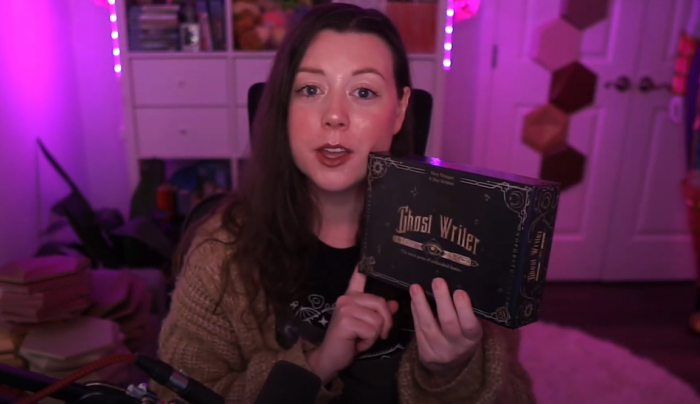 "The art design is gorgeous, delicate, and mysterious. With many evocative visual references to Spiritualism, the Ouija board, and the era they were both born in– the late 19th century."
This morning, Havana Mahoney, also known as Vana, released another episode in her series What's in the Box?  In this new episode, she goes over Ghost Writer's components and gives a bit-sized run down on how to play. As with all installments of What's in the Box, this latest episode is not only informative, but hilarious and elegantly written as well!
Watch Vana's video here.

Learn more about Ghost Writer here.
We will also be joined by Vana and some other friends this Thursday (3/15) to play some games of Ghost Writer on our Twitch channel! Follow us here to get notified when we go live.