---
Selected articles
Monarch Press
Quick Cardboard Review have an excellent quickstart guide for playing MONARCH. 27 November 2017
See Monarch being played on Will Wheaton's TableTop… (season 4, episode 3)

The Loft Board Game Lounge. "Games Spotlight: Monarch." 21 Jan 2018
Dell'Antonia, KJ. "8 Gifts for Family Game Night," The New York Times. 21 December 2015.
Graham, Ruth. "Tackling social engineering through play." Boston Globe, May 31, 2015.
See Mary Flanagan's Interview with French Gaming Site, Ludovox…
GenCon Interview with Board Game Geek…
Buffalo Press
Singh, Maanvi. "Fighting Bias With Board Games." Code Switch, National Public Radio, January 9, 2018.
Singh, Maanvi. "Board Games To Fight Bias." Weekend Edition Saturday, National Public Radio, December 30, 2017.
Staff, "Best Games to play This Thanksgiving," Ars Technica, 21 Nov 2015
"Card Game that Challenges Prejudices," Springwise, November 16, 2015.
Wilson, Mark. "A Simple Card Game Designed To Rewrite Gender And Racial Stereotypes: The Neatest Thing? It's Been Proven to Work." Fast Company, October 28, 2015. 
Shapiro, Lila. "This Game Can Make People Less Prejudiced. Here's How." Huffington Post, October 28, 2015. 
Clark Flory, Tracy. "Sexist Stereotypes Defied With Smart Game Design, Study Shows." Vocative, October 26, 2015.  
Brownstein, Andrew. "Women Get in the Game." AAUW Outlook, Spring/Summer 2015.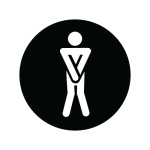 Awkward Moment-Related Press
Dad's Gaming Addiction Review[/vc_column_text][/vc_column][/vc_row]