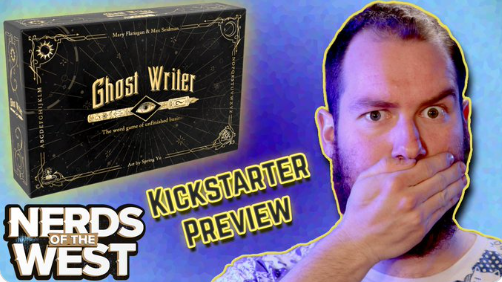 "I don't think I've laughed this hard with party game in a long time—this is refreshing"
Yesterday, our friends at Nerds of the West released their full, in-person playthrough of Ghost Writer! If you're interested in backing Ghost Writer on Kickstarter, we highly recommend checking out this video so you can see how the game plays in person and at higher player counts. Even if you're already sold on Ghost Writer, the video is definitely worth it for the laughs!
Watch the video here.
Learn more about Ghost Writer here.