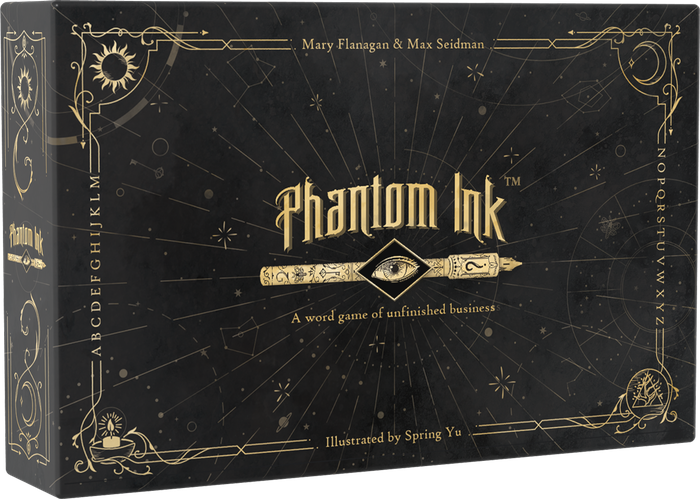 We have a big update regarding our most recent game, Ghost Writer: It's no longer being called Ghost Writer! Due to some unexpected trademark issues that surfaced last month, we have had to change the name of the game.
This is definitely a bummer because we truly loved the old name and we know many of our followers and backers did as well. But after polling our community and careful consideration, we have landed on a replacement name that we're happy with and we hope you will be happy with too! The game will now officially be called Phantom Ink!
While we're ultimately happy with the new name, we do want to apologize about the switch. We checked before the Kickstarter campaign and we thought the trademark was clear, but we were wrong and didn't catch the problem until after the campaign ended.
What does this mean for you? Not much! Just know that most further communications from us will refer to the game as Phantom Ink, that's what your game box will say if you backed the game, and we'll start changing our webpages soon. It will still be the same great game!