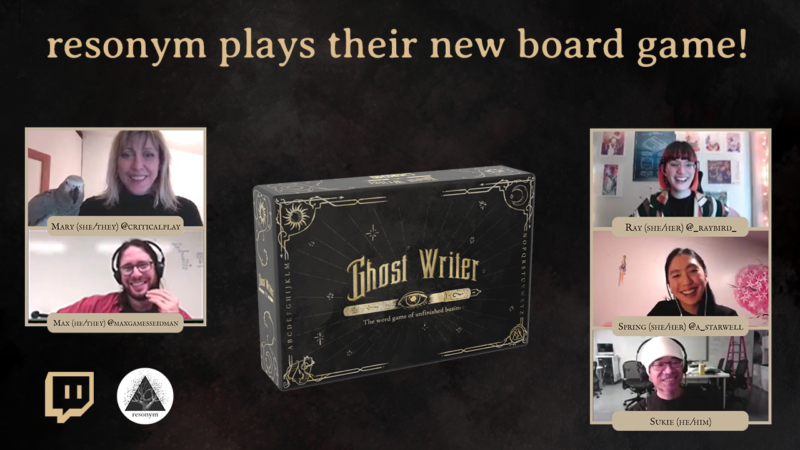 On January 28th, we took to Twitch to announce our next board game to our community! In case you missed it, you can find all the information about the new game, titled Ghost Writer, here: https://resonym.com/ghostwriter/. After the announcement of the mechanics and themes of the game, we then sat down to show everyone how it plays! To do so, we used an online version made by our wonderful moderator, Oliver Akins.
Watch our playthrough here!
Catch our future streams by following us here!