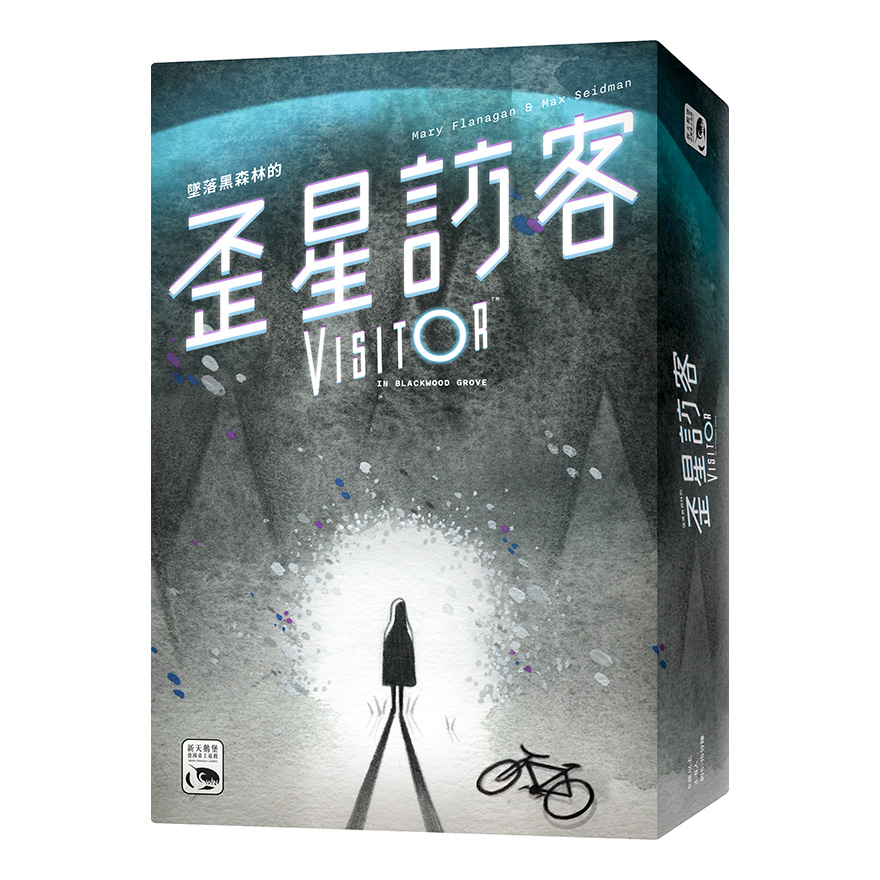 Resonym's VISITOR in Blackwood Grove is now available in Chinese
Hanover, NH — November 20 2018 — The New Hampshire-based indie board game company Resonym announced today that its latest title, VISITOR in Blackwood Grove is now available in a Chinese language edition.
When a strange alien visitor lands in Blackwood Grove, it will be up to a Kid to help it get home. To do this, the Kid must decipher what items can pass through the visitor's forcefield. But be careful! Various government agents are hot on your trail, and they might just crack the code before you do…
"Resonym is very happy to be working with the publishing team at Swan Panasia, who have released more than 300 Chinese-language table top games in the past 16 years," said Max Seidman, co-designer of VISITOR. "I am thrilled that VISITOR in Blackwood Grove is part of their ever-growing repertoire, and we are excited to share the game's Kickstarter success with Chinese-speaking players!"
The Chinese language edition of VISITOR in Blackwood Grove can be found on Swan Panasia's website, www.swanpanasia.com/products/visitor-in-blackwood-grove. Additional information about Swan Panasia, including their other titles can be found here.