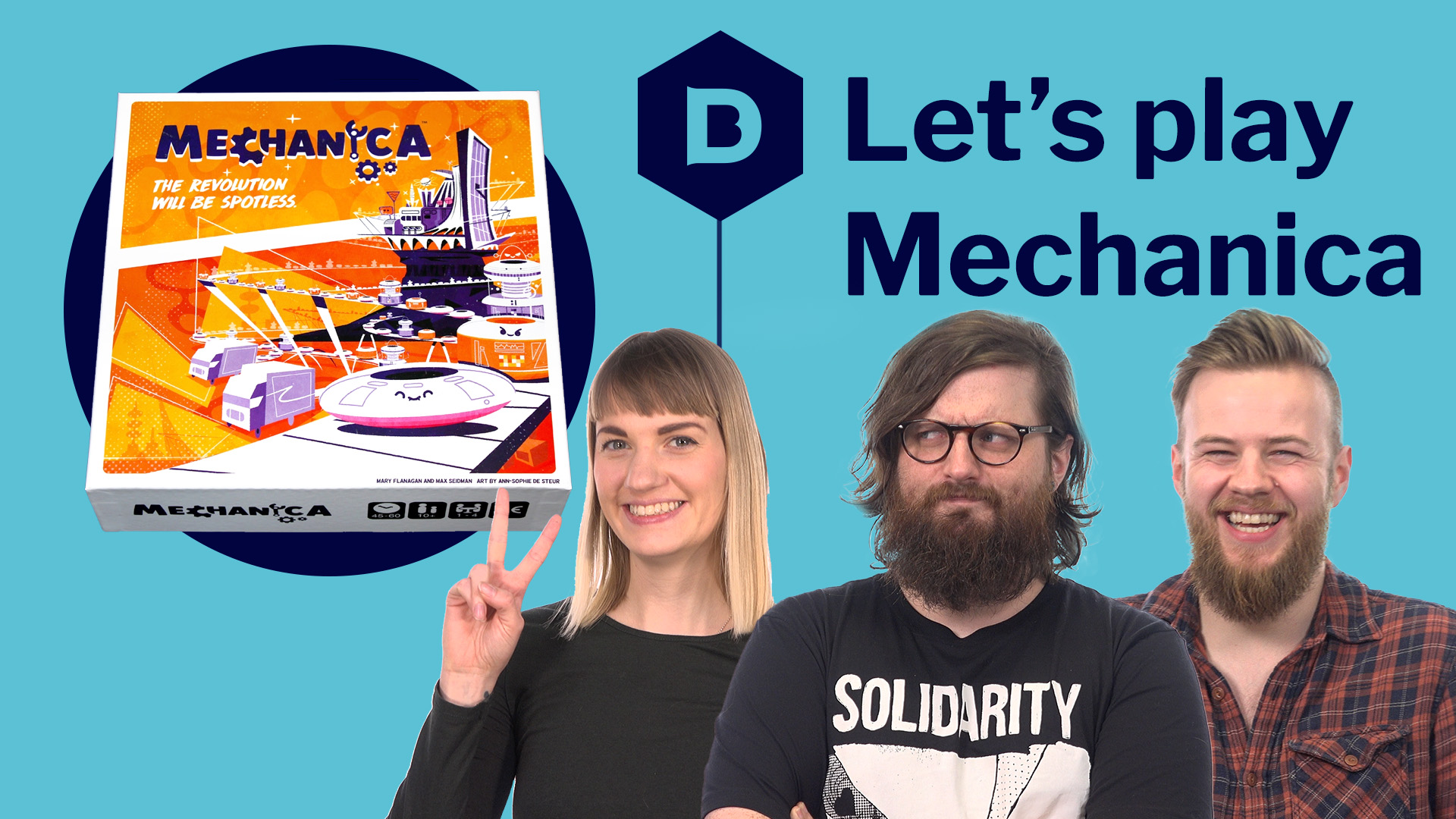 We are delighted to announce that we recently collaborated with the wonderful folks at Dicebreaker to create a playthrough for our board game, Mechanica! Mary, co-designer of the game, joined Wheels, Johnny, and Lolies of the Dicebreaker team to play Mechanica on Tabletop Simulator. Dicebreaker produces amazing content that manages to both be informative and entertaining. It was a pleasure to be on their channel!
Watch the video here.
Get Mechanica on Tabletop Simulator here.