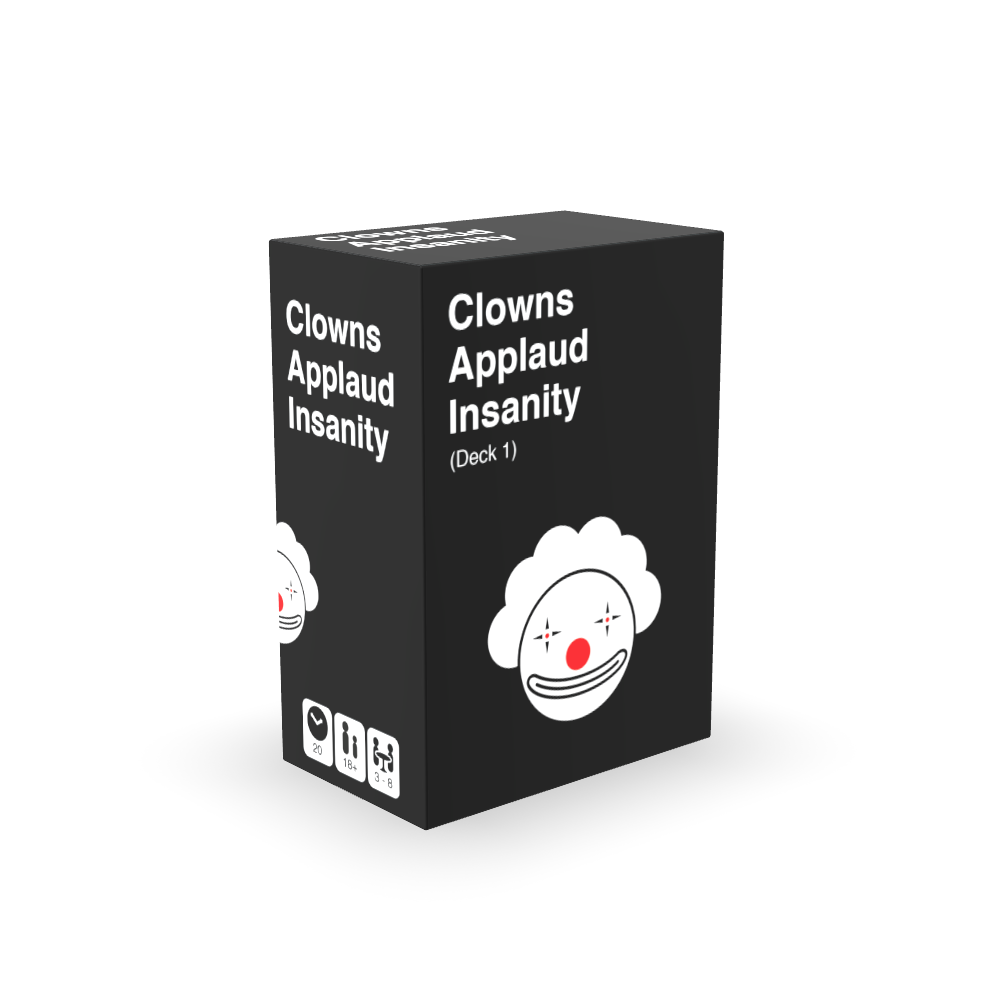 I am thrilled to announce the release of a new adult party game from Resonym, Clowns Applaud Insanity! It's a raunchy black and white card game of irreverent humor—you may have played games like it before. We're proud of the hilarious 238 new cards that Clowns Applaud Insanity adds to the genre!

The game was developed at my research lab Tiltfactor. As with all games made at Tiltfactor, Clowns Applaud Insanity was informed by psychological research. You can read more about the game's goals and impacts on the Tiltfactor website.
If you like this style of game, I know you'll enjoy Clowns Applaud Insanity! You can read more about the game here.
~Mary