For Immediate Release
Contact: contact@resonym.com
June 20th, 2023 (Hanover, NH)   –   Resonym is thrilled to announce the upcoming launch of Avant Carde, coming to Kickstarter on July 17th, inviting backers to embark on an artistic experience filled with strategic gameplay and breathtaking artwork.
Avant Carde will be the eighth board game from distinguished designers Mary Flanagan and Max Seidman to come to Kickstarter, with stunning cubist illustrations by Ishita Banerjee. Avant Carde will join Resonym's ever-growing repertoire of acclaimed titles such as Phantom Ink and Monarch. 
ABOUT THE GAME
In this quick and fun game, players have the opportunity to showcase their impeccable taste and curatorial skills as they build their eccentric collection of avant-garde art. 

The gameplay of Avant Carde revolves around assembling the best exhibition possible by matching cards based on their color or number. The more impressive the exhibition, the greater the rewards, allowing players to acquire stunning cubist paintings with unique special powers. From wild 4s to collection-curation assistance provided by 3s, each card adds depth and strategy to the game.
Avant Carde features 166 beautifully designed cards, 7 tokens, and 3 unrolling card boxes, providing players with an aesthetically pleasing and immersive gameplay experience. Additionally, the game boasts 18 different special powers known as Patron cards, which players can master and then mix and match to create diverse and engaging gameplay scenarios.
Resonym has successfully funded seven board games on Kickstarter to date including Surrealist Dinner Party, a boutique, surrealist-art card game. Backers will be able to pledge to receive the game for $20 or upgrade their pledge to a Kickstarter Exclusive Edition that includes the Londoners micro expansion for $29. Resonym hopes to release the game to Kickstarter backers in early 2024, and to bring the game to stores afterwards. Past Resonym games have been carried by local game stores across the US, as well as national chains like Target and Barnes & Noble.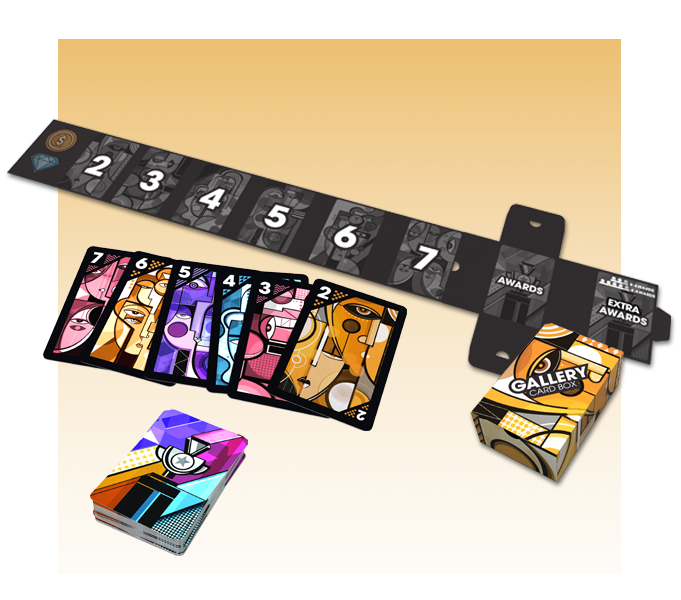 ABOUT THE CREATORS
Resonym is Mary Flanagan's woman-led board game publishing company that works with women artists and designers to make artistic and engaging experiences—games, stories, and more. Resonym is dedicated to creating innovative and thought-provoking games that inspire meaningful connections and foster engaging experiences. With a focus on inclusivity and unique gameplay mechanics, Resonym continues to push boundaries and delight players worldwide. 
Avant Carde will be found on Kickstarter at https://www.kickstarter.com/projects/maryflanagan/avant-carde
For more information about Avant Carde, including downloadable assets, visit resonym.com/press/avant-carde